From September 2019 to June 2021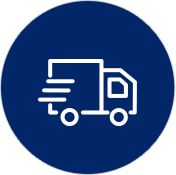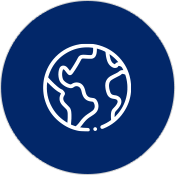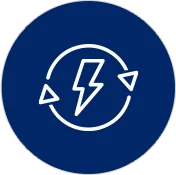 3,463,385
Equivalent energy savings of mobile phone charges
Welcome to ecofleet. We are here to meet your bespoke zero emission last mile delivery requirements.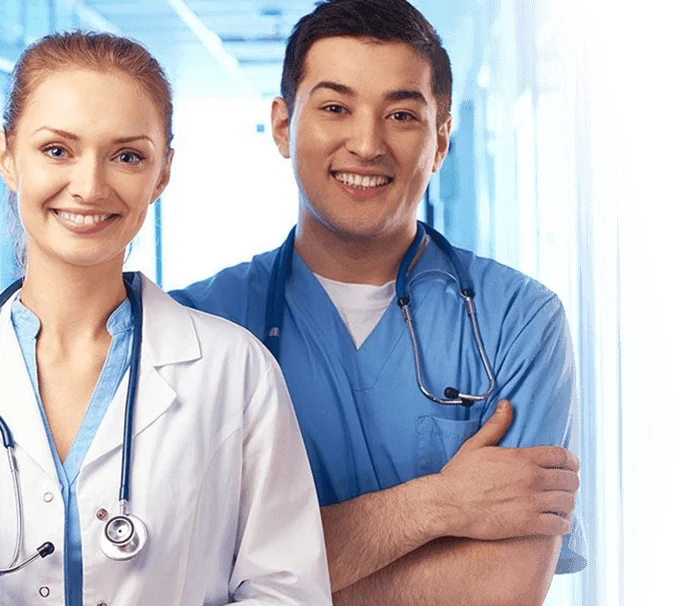 PHARMACEUTICAL & MEDICAL LOGISTICS
ecofleet are committed to providing excellent service to all our clients. Our couriers are highly trained and know the importance of ensuring parcels are delivered on time and intact due to the fragile nature of samples. Our operations team are on hand to provide support to ensure your experience is seamless.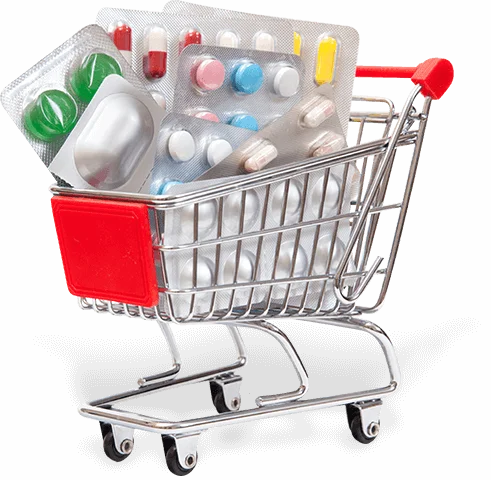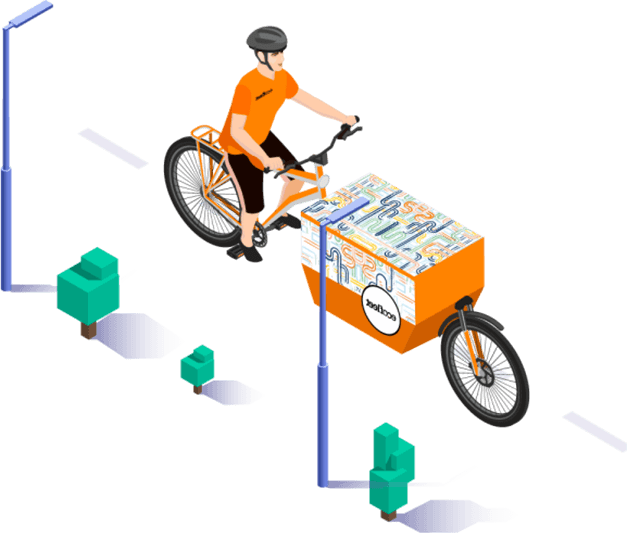 For us, sustainability isn't just about environmental considerations. We care about the impactful economic growth of society, reducing congestion to everyone's benefit, and the safety and well-being of our community.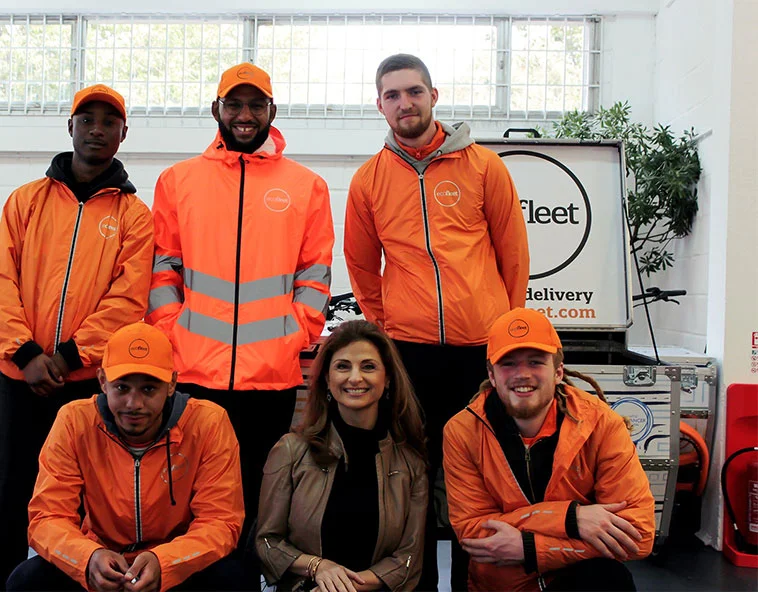 We, ecofleet, are here to shake up everything related to sustainable mobility. Built on the obsession for the future of logistics, we are innovating the way goods are transported in London. When setting up ecofleet, we had in mind a business that is beneficial for people, for dense cities, for the planet, and for profit. It is our aim to help change the mindset of businesses and consumers by promoting cycle freight and improving the air quality of our city.
Businesses today are faced with an odd paradox. More than 50% of customers would like to have same-day delivery functionality, but less than 25% of retailers have the infrastructure to accommodate that. ecofleet is here to change that.
We are compliant with IATA regulations for medical supplies and tests.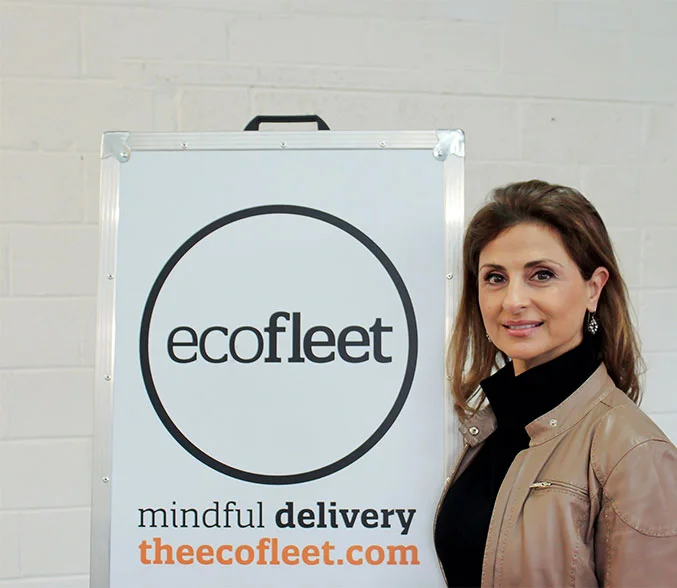 ecofleet offer a great service that are always reliable. Would highly recommend as it is a service that we will continue to use on a regular basis as we require it.
Matt D.
Previously I have always had a problem with my deliveries from the coop. This time no problem with ecofleet. A very pleasant Brazilian driver Guilherme delivered my groceries in time with no problem. Thank you.
Charmaine S.
I always been happy with eco fleet today I had an excellent driver Guillherme he was fast and professional he also helped me to carry my groceries. Thanks a lot
Marvin D.
I received a delivery from COOP and I am very satisfied with the service provided by the delivery person Guilherme. Very polite, punctual and attentive, I really appreciate your service.
Nina S.
Guilherme delivered my shopping in a timely friendly and professional manner on behalf of my local COOP supermarket. He handled my bags with care and was polite.
Alicia Q.
Fantastic and friendly service from Isaac today who delivered my Co-op shopping in Bromley BR1. All of the couriers from this company that I have had deliver to me have been great, but Isaac took the time for a friendly chat, and to make me aware of the new eco-friendly courier company. I'm really impressed!
Leanne W.

I had booked multiple deliveries through another company, however Isaac from ecofleet turned up and he was very professional and helpful.
Varun S.

Martin was very warm, welcoming, friendly and helpful when he made his delivery to my hostel project (St Mungos). He provided brilliant service and seems very enthusiastic about the service he was providing!
Marcus S.

Very good delivery today from Martin who was charming and personable. Also appreciated the text updates giving a precise time for arrival.
Tom King

Great service, Zak went above and beyond to deliver food to our door. Very polite and helpful.
Astrid Whan

Mission & Vision
From our team on the bikes and our operations team at the warehouse, to the forward-thinking customers and communities that we serve, everything we do is done with the aim of making a positive impact on our society and the environment.

About the Team
We hire individuals who are committed to outstanding service, care about reducing air pollution and who lead with intentionality.

The Riders
A group of highly skilled and motivated individuals who are passionate about cycling, making a difference to our city's air quality and have stayed loyal to the company.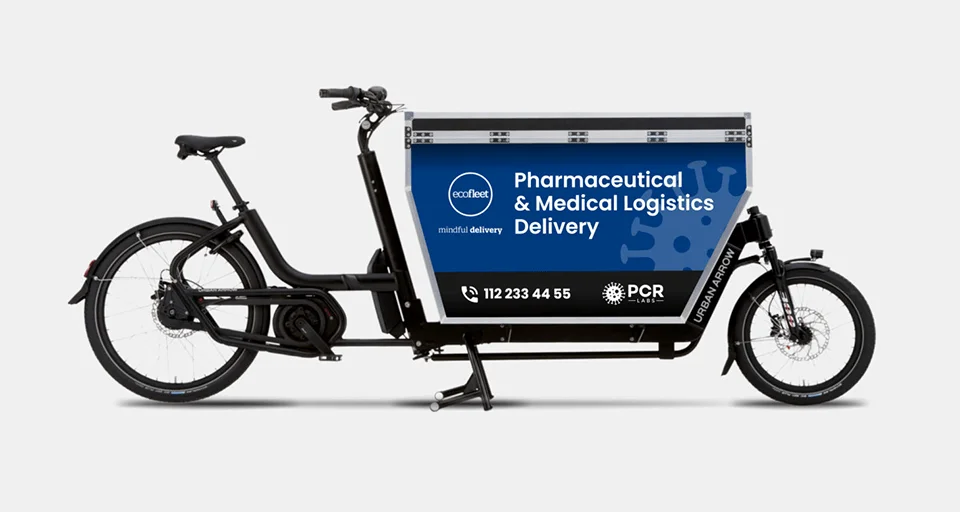 PCR Labs was set up in response to Covid 19 testing requirements, and boasts a team of medical professionals and operations experts who provide an unmatched customer service…

Diagnostics360 is a state-of-the-art medical laboratory based in Chiswick, London. With highly-experienced staff, and the latest software and equipment, we offer a reliable service with patient health in mind.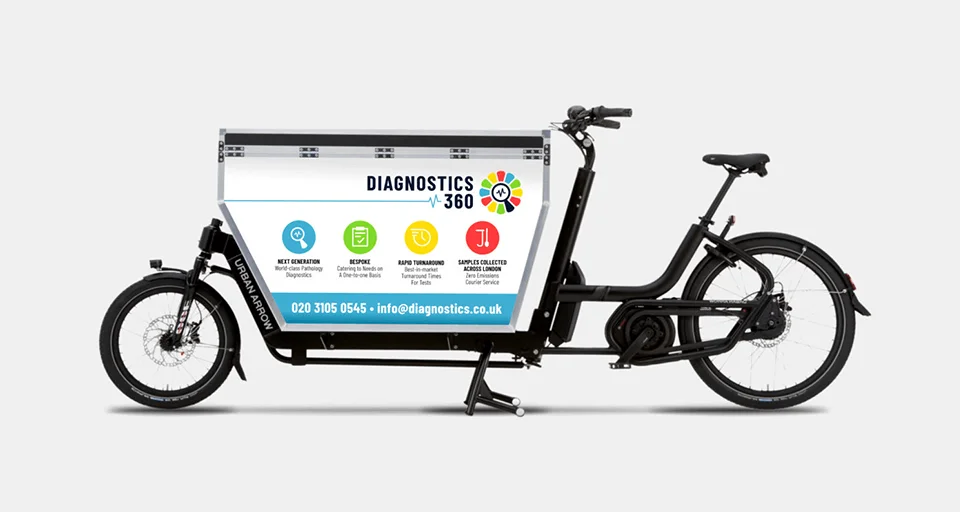 We take the stress out of Logistics

Pathogen and specimen transportation
We are experts in pathogen and specimen transportation ensuring to adhere to all regulations related to Dangerous Goods Transportation.

Pharmaceutical
Logistics
ecofleet are experts in store-to-home deliveries. Offering a home delivery service adds extra value and we ensure that patients receive their medication at a time of their choosing.

Blood
Transportation
We understand the importance of maintaining the integrity of samples. That's why ecofleet ensures that we adhere to The Blood Safety & Quality Regulations 2005.

Technology
With our user-friendly booking platform customers are able to book and track collections/deliveries with ease. We can also set you up via api.
Sustainable delivery services making your businesses greener
How consumers become involved in brands and retailers has changed the success of online shopping forever now, they look for brands that they can trust. Courier companies have played a significant role in that success. Ultra-fast delivery has long been...
Eco-friendly delivery service in 5 easy steps
It does not matter whether packages are sent by land, sea, or air. They can yield immeasurable amounts of pollution across the globe. However, there are a few ways that can help out in lessening the pollution caused by shipping...