Billy
Riding is a passion of mine in and outside of work. When I was growing up, I wanted to be a policeman, firefighter and a WWE wrestler.
Luke
Music is my passion. I would like to learn Japanese and Dutch. My country of origin is Jamaica.
Ronny
I love watching movies and play video games. My favorite music is a mix of British and American rap. Outside of work I go to the gym; I train for MMA.
Aaron
I studied Music Technology and Music Business. My country of origin is Guyana.
Zane
I like PC gaming cooking, video and photo editing. I was born vegan. My favorite pizza is pineapple, jalapeno, and spirulina.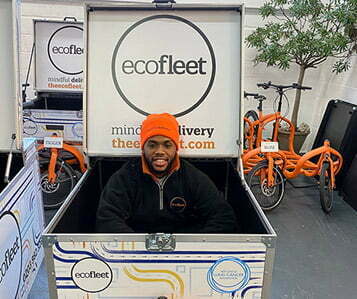 Sean
I'm an ecofleet rider and a proud father to a beautiful 2-year-old girl. I enjoy activities with my daughter and playing football.
Adrian
A daydreaming expert! Lost within a world full of noise and little clarity trying to find my path and place in life through experiences and new knowledge.
Red
I'm a gamer. My favorite video game is Fallout New Vegas. I make an effort to travel and explore and am the proud father of my dog, Odin.
Tay
I love music! I studied film and TV. I was born in London but my parents are from Turkey and the Caribbean.
James
I enjoy travelling and athletics in my free time. I was born in the UK but my parents are from the Caribbean, Africa and the UK.
Toby
I like reading plays, cycling and eating cakes. I was born in a little town in Spain called Berja
Elijah
I enjoy learning languages, particularly Greek, Dutch & Danish. I lived in Greece as an adolescent
Marc
My passion is psychology with the aim to help people who suffer from depression. I like hanging out with my friends and listening to music. I was born in Colombia but raised in Barcelona.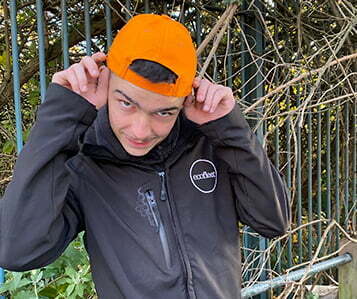 Wesley
I am an environmentalist, a gym enthusiast, and one day hope to be designing and producing my own clothing line. Will always respect sustainable companies, and love the fact that I'm a part of one.
Eddy
I was born in The Dominican Republic but grew up in Madrid. I love to study and am passionate about sports medicine. I use to be a fitness trainer back in Spain. I speak Spanish and English.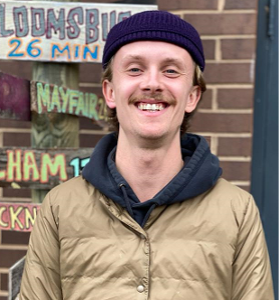 Jo
I like to ride my bike, listen to music – all kinds of music including pop and experimental music.I play the base guitar
Get in Touch
Our customers are at the heart of all we do. While we are a last mile delivery company, we understand that people, not packages, define our success. We would love to hear from you!